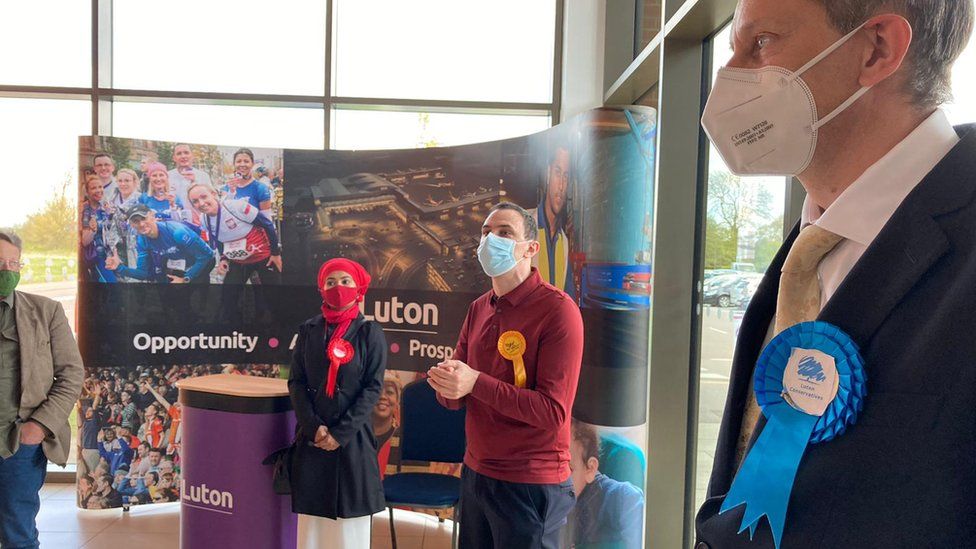 The Local Elections on Thursday saw the by-elections of two seats on Luton Borough Council being contested.
Following a strong campaign in unprecedented and challenging circumstances, we are delighted to have won the by-election for Round Green, with Steve Moore being elected as Councillor.
Huge congratulations to Steve and thank you to the Lib Dem Focus campaign team and most importantly to the voters of Round Green Ward.
Round Green Ward By-Election Result – Lib Dem GAIN from Labour
Round Green
Candidate
Party
Vote
Steve Moore
Lib Dem
1041
Fatima Begum
Labour
910
Phil Turner
Tory
520
James Cullinane
Green
173
Marc Scheimann
Independent
60
Cllr Steve Moore released a statement via his Twitter account:
"Would like to thank everyone at @LutonLibDems who helped my campaign and win another seat on @lutoncouncil As always for us @LibDems. The hard work starts now to work for the residents of Round Green and Luton as a whole."
From a standing start, our candidate for the High Town Ward By-Election, Nigel Marshall, achieved a creditable 202 votes in a Labour stronghold ward.
High Town Ward By-Election Result – Labour HOLD
High Town
Candidate
Party
Vote
Nigel Marshall
Lib Dem
202
Umme Ali
Labour
717
Shakaina Khan
Tory
327
Lyn Bliss
Green
202
Markus Keaney
Communist
36
Media Reports:
https://www.lutontoday.co.uk/news/politics/lib-dems-gains-a-seat-from-labour-in-luton-local-by-elections-3228534
https://www.bbc.co.uk/news/uk-england-beds-bucks-herts-57024243?fbclid=IwAR1QQGbP0zvnPvCDoFWrEDddHr4EP9FZufIHhhE5zBSuaHOKI7A8FM2cbEE
---